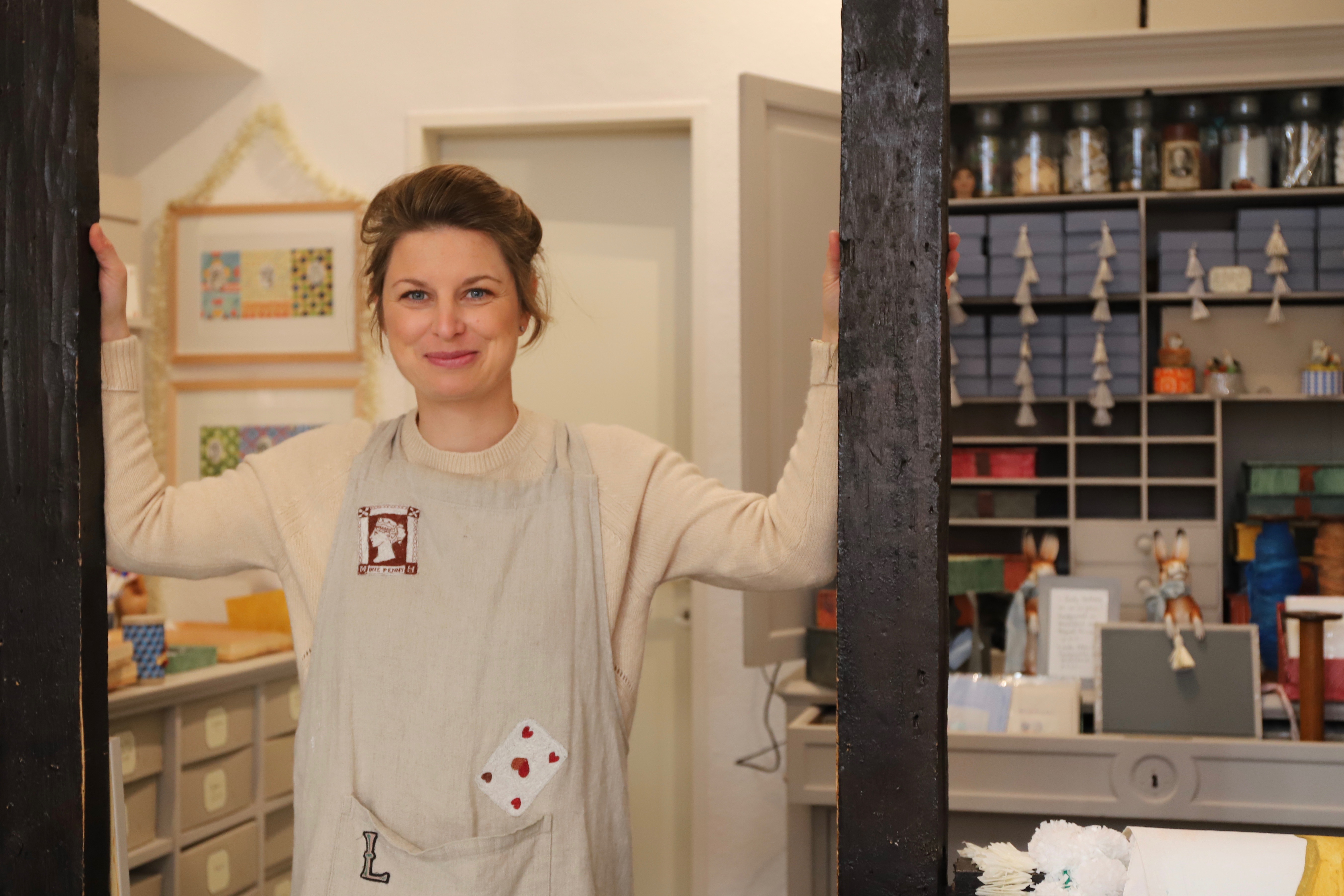 This is me! My name is Lisa Sandner and I have been drawing, crafting and collecting ever since I can remember.
I am inspired by antique objects and almost forgotten crafting techniques, I like stories people or things are telling.
I have had the chance to meet people that introduced me to the technique of making turn of the century paper masks, traditional candy containers or real chenille.

Kabinett Lfs., just like a traditional Cabinet of Curiosities, is the place where I collect folk art techniques, materials and patterns from all over the world.
Often I will discover a little scrap of something and then go down the rabbithole - research, read, read more and let my naive style mingle in when I create.
Paper and papermaché, fabric, clay, wood are materials I work with. I build, sew, stich, glue and draw, I can never limit myself to only one thing. My works can be big installations or tiny collages, but my aim is always the same: my pieces should bring a little story of beauty to you.
Everything on this page is entirely handmade in my studio Kabinett Lfs in Germany.
All shop updates are announced on my instagram - I would be delighted to see you there!
Happy days to you,
Lisa